About Us
Shree Bhairav Charitable Eye Hospital (SBCEH) was inaugurated on 21st Oct. 2007 driven by the vision of Shree Rajmal S. Jain to provide high quality eye care to all at affordable rate. We are committed towards the provision of free eye care services for the financially underprivileged.SBCEH is constantly evolving towards incorporating the latest advances in Ophthalmic Services.

SBCEH is a three storey building, wherein the ground floor is occupied by a OPD Complex with patient friendly reception desk, two refraction rooms equipped with an Autorefractometer & Non-Contact Tonometer,Two Ophthalmologist consultation rooms, A-Scan biometry room & comfortable waiting area.

First floor features a state of the art operation theater complex, specialty consultation room with fully air-conditioned patient ward with a occupancy of 15 patients, were the ongoing surgeries are telecast live on TV screen for the patient's relatives. Top floor has the Residential Quarters for the Hospital staff.


Activities & Events Conducted by SBCEH
Eye Camps
SBCEH has always been committed towards providing eye care services to rural areas since its inception. SBCEH has access vast areas & is associated with many NGO, Mitra Mandal, Gram Panchayat & primary health centers. Total 350 eye camps have been conducted in which 15,000 patients were examined & 1450 cataract surgeries done free of cost.



SBCEH started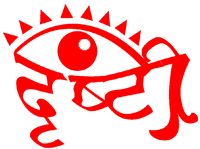 programme to continue motivating people to reach & seek eye care at earliest on their own Drishti Cards were distributed to PHCs, Gram Panchayats, School, Anganwadi Workers & Mitra Mandal of 220 Villages of Bhiwandi Taluka & Local Corporator's of all 90 wards of Bhiwandi NCMC they were asked to give it to any needy person requiring eye care. Anyone walking in SBCEH with Drishti Card is provided eye care free of cost. Dristhi Campaing was advertised throughout Bhiwandi taluka with Banners, Handbills & Speaker announcements so that maximum number of people can take advantage of it.


Vision Centre
Six vision Centre were started in six different PHC Centre of Bhiwandi Taluka. Kharbhav, Diva-anjur, Padgha, Dugadphata, Chimbipada & Bapgaon, not only to give door step eye care but to educate the rural population about eye care & to motivate them to seek help at the earliest for eye alinments. It was a huge success as number of villagers seeking eye care at base hospital increased over the years.


Pediatric Eye Care Department
SBCEH provides pediatric ophthalmic care free of cost to all Children of unaffordable parents.



SBCEH conducts various awareness programmes for Eye Donation. By conducting these programmes, we educate people about the importancy of Eye Donation & try to get Pledge Form from the interested donors.